I do rather like some of their styles, but being a cheapskate, I only buy patterns when they're $1 on sale at Jo-Ann fabrics. I'll go for the $1.99, too, but Burda never seems to go for less than $4 and some change. This time, however they were on sale for $2.50, so I picked up a few, but limited myself to only a few. I'm pretty excited about them...
...
BURDA 7179
(at
simplicity
)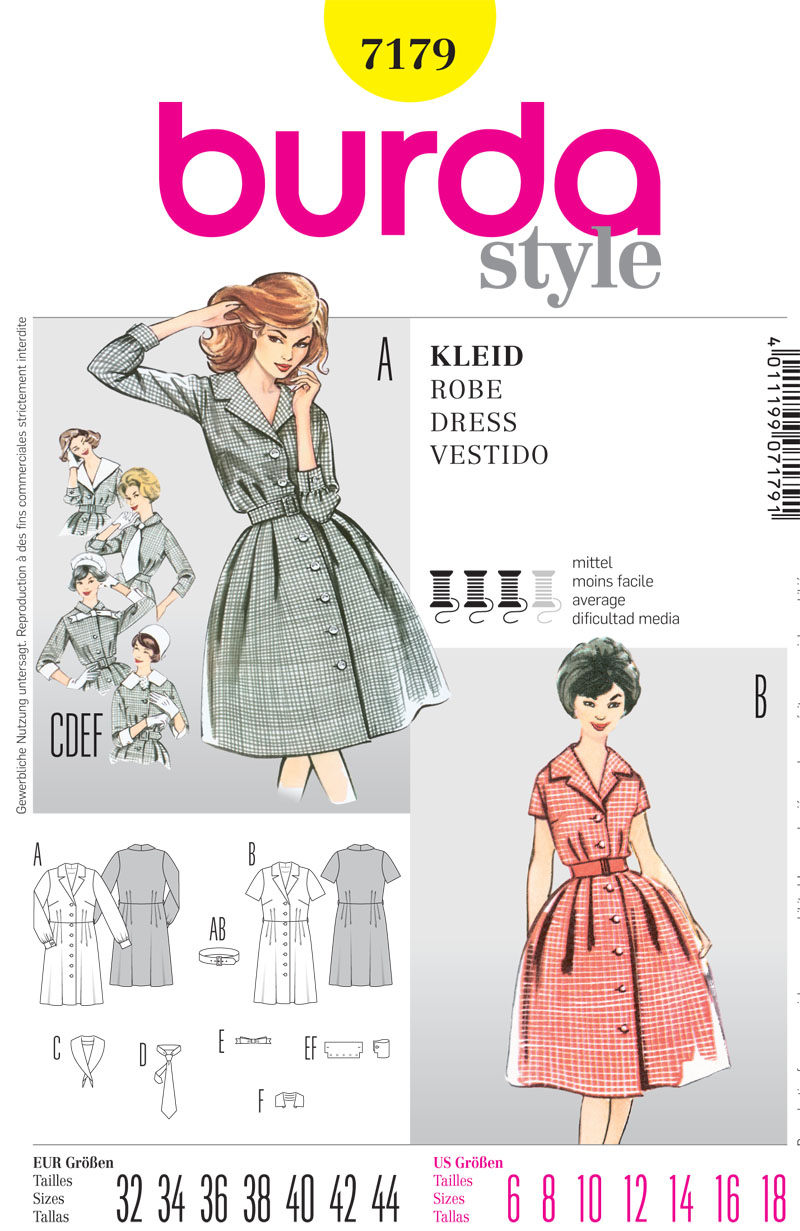 If you're not aware, I LOVE me some shirt-dresses. Perhaps because I remember my childhood with fondness and grunge made an impression on me. This one however, combines the shirt dress with the retro 50s look. Double love. Also, this pattern is not only for the dress, but for accessories! Collar variations, a tie, a bow tie (bow ties are cool) and best of all, the belt! (matching belts are honestly what makes many 50s looks, and are neglected in most patterns... perhaps because they think, oh anyone can make a belt? Not an excuse!)
...
BURDA 8488
(at
simplicity
)
So... I got lazy with this one. I've wanted some 'sailor' style (or old school breeches, if you prefer) pants, but haven't gotten around to playing with drafting them up. Unfortunately, in this pattern, the front piece is decorative rather than functional, and they have an invisible zip in the side. I think this can be easily remedied, however... The ones with the lacing reminds me of these pants I made a number of years ago now...
...
BURDA 7198
(at
simplicity
)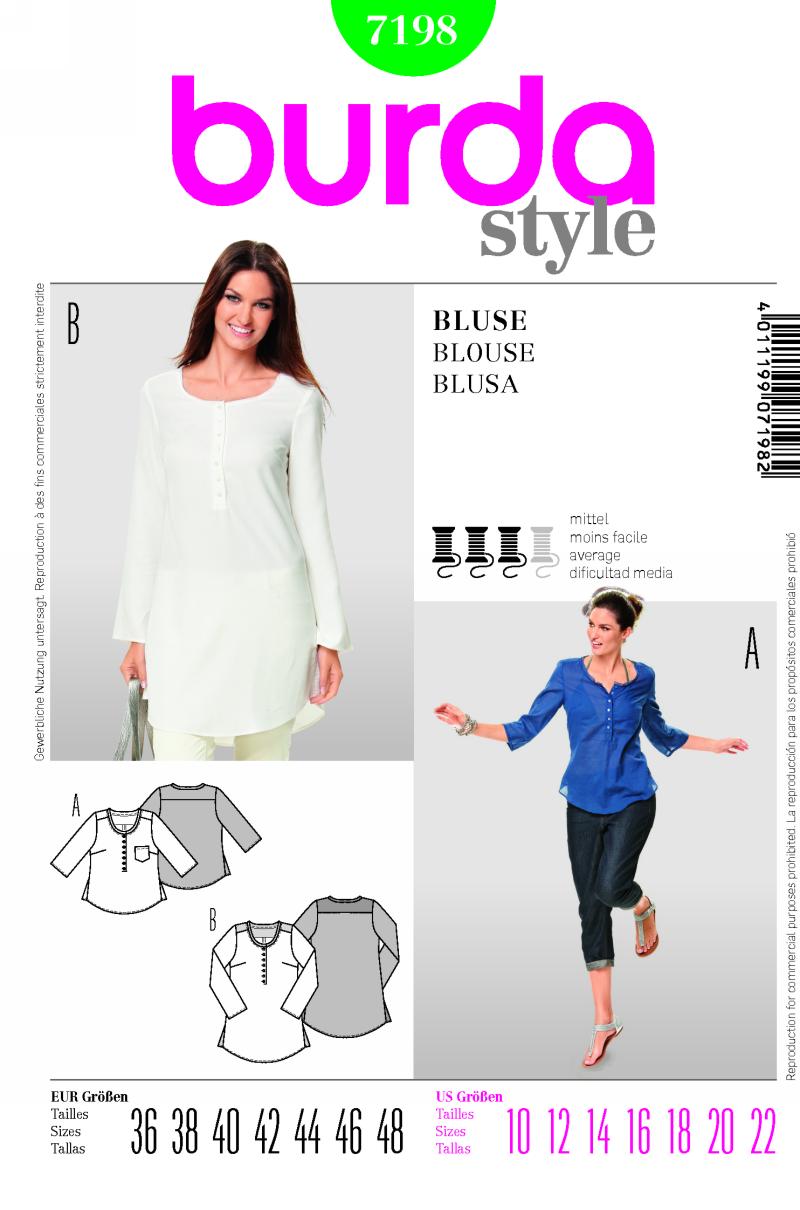 Love this for several reasons.
1. I have been grooving on the nightgowns lately, and I think the tunic version would be a great lounge item.
2. After about 5-10 years, my long sleeve shirts are starting to bite it hard core, and I could use some more.
3. Most shirt patterns one finds have very high, tight necklines. I'm quite liking this boat-neck and front tab, which my friend/room-mate/Jo-Ann buddy has dubbed the 'her-ley', or female henley.
4. Darts in the front equal a better fit for us busty gals!
...
CAN'T WAIT TO GIVE THESE A TRY!